Teleport Us! - Rewarding the Top Reviewers!
LitReactor's sci-fi challenge, Teleport us!, has come to a close. All submissions have been received and all eligible reviews have been made. Thank you to everyone who made this a success. The writing was top-notch and so was the feedback. We put great emphasis on our peer reviews, because it's with that feedback that our community of writers continues to improve and thrive. Because of this, we want to give special thanks to everyone who took the time to read, do reviews, and comment.
We love our reviewers. And while the gift of reading the outstanding free fiction of your peers is probably reward enough, when we love someone, we show it with praise, attention, and gifts (it's a society thing, just go with it).
So without further ado, here are our top reviewers!
Three of our members were far and away the most committed to putting in reviews. In fact, our top two both reviewed every single story, no small feat considering there were about 150 of them. For this dedication, we want to reward them with some crazy awesome prizes. There is no doubt they earned them.
The above three people each get to pick one free book from Del Rey's catalog. David Moench, associate director of publicity there, will then personally send you your choice. On top of this, Greg Kerr, who runs the beautiful literary T-shirt company, MilesToGoClothing, is offering up your choice of any shirt from his catalog. Plus! we'll throw in one of our LitReactor T-shirts in any available size or color.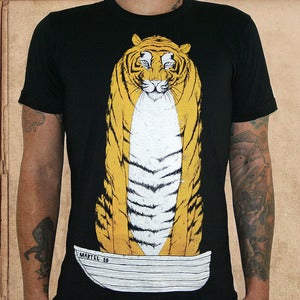 We had so many great reviews this time it was hard to narrow it down to our top twenty. We looked at not only the total number of reviews, but also the overall quality of the reviews each person put in. These guys gave invaluable feedback to other writers and were key to the success of this challenge.
Ethan Cooper - One choice of any book from Del Rey's catalog
Juice ica - One choice of any book from Del Rey's catalog
Liam Hogan - Tuf Voyaging by George R.R. Martin from Del Rey Books
Whammer - Great North Road by Peter F. Hamilton from Del Rey Books
scifiwriterguy - Embassytown by China Miéville from Del Rey Books
Mess_Jess - Year Zero by Rob Reid from Del Rey Books
C Patrick Neagle - The Darwin Elevator by Jason Hough (galley) from Del Rey Books
samalamawama - Earth Girl by Janet Edwards from Pyr / Prometheus
Chacron - Earth Girl by Janet Edwards from Pyr / Prometheus
Grant Williams - The Aylesford Skull by James P. Blaylock from Titan Books
Jonathan Riley - Dead Space: Liberation by Ian Edginton and Christopher Shy from Titan Books
Dufrescm - The Complete Flash Gordon Library - The Tyrant of Mongo (Vol. 2) from Titan Books
Nathan Scalia - The Walking Dead audiobook from MacMillan / Tor
Maria Stanislav - Ender's Game audiobook from MacMillan / Tor
Matt Herbert - Halo: Glasslands audiobook from MacMillan / Tor
Linda - The Thirteen Hallows audiobook from MacMillan / Tor
Michael.Eric.Snyder - The Allow of Law audiobook from MacMillan / Tor
Congratulations to our winners!
If you see your name here, I'll be in touch with you shortly about how you will get your prizes. So please don't email.
Thank you again to everyone who read, reviewed, and voted. Your dedication made this challenge a success. Next up, we'll be announcing our top submissions and writers. Look for that soon!